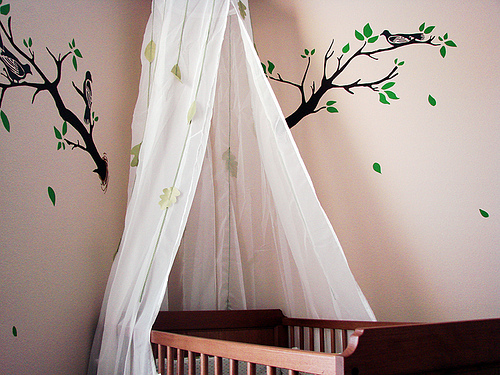 I always heard that on your second pregnancy, and those thereafter, you tend to be way more relaxed. That is, you're not stressing every little detail of your pregnancy or the baby. You're not as paranoid and things don't have to be "perfect."
I find myself in that situation. I am now 24 weeks pregnant and have not done many things I did during my first pregnancy. I am much more lax about, well, everything. Though I pay close attention to my body and the baby – his kicks, movements, and my pains – there are other things I've been more easy-going about:
Belly pictures – I have not yet, as of today, taken one photo of my belly.
Baby journal – I just bought a baby memory book this past weekend and still need to sit down and write some initial reactions.
Registry – We debated for a while if we even would register this time. On the advice of a few friends and family, we decided to do so since people said they like registries when thinking about buying gifts.
Baby gear/room – Someone asked us if we already had everything ready for the baby. Truth is, we have not even ONE thing ready. We have some gear stored that we need to bring down and clean. Plus, we still have to figure out the actual arrangements of where baby will sleep, etc.
Baby's name – We have one name we're tossing around as a possibility, but I'm not yet convinced. So, no official name has been picked yet.
It's funny that I'm acting this way, since I was the complete opposite during the first pregnancy. By now, I think I had the majority of these things set up.
Is it right? Shouldn't my second child get the same careful attention my first did? I know that it's not intentional, but comes more from the experience we now have after being parents for nearly 5 years. But, part of me can't help and think that my second baby should also get special treatment.
I also want to buy many new things, knowing full well that we already have some that can be reused – like a car seat and stroller. It doesn't make sense to buy them new, but not everything needs to be a hand-me-down, right?
Those of you that have more than 1 child, what was your experience the second time around? Were you more relaxed or did you handle the pregnancy in much the same way as the first time?
{ Comments on this entry are closed }